Schwabing is one of Munich's most iconic districts with an unmatched work-life balance.
Located in the North of Munich between Münchner Freiheit and the English Garden, it is close to the center, to Olympiapark and Allianz Arena. Get to know one of Munich's most sought-after areas when it comes to renting!
Schwabing is known for its artistic and bohemian vibes and diverse choice of activities. It is perfect for spending a relaxing afternoon in a café, perusing art galleries or visiting a unique theater; whilst also being close to nature and a buzzing nightlife.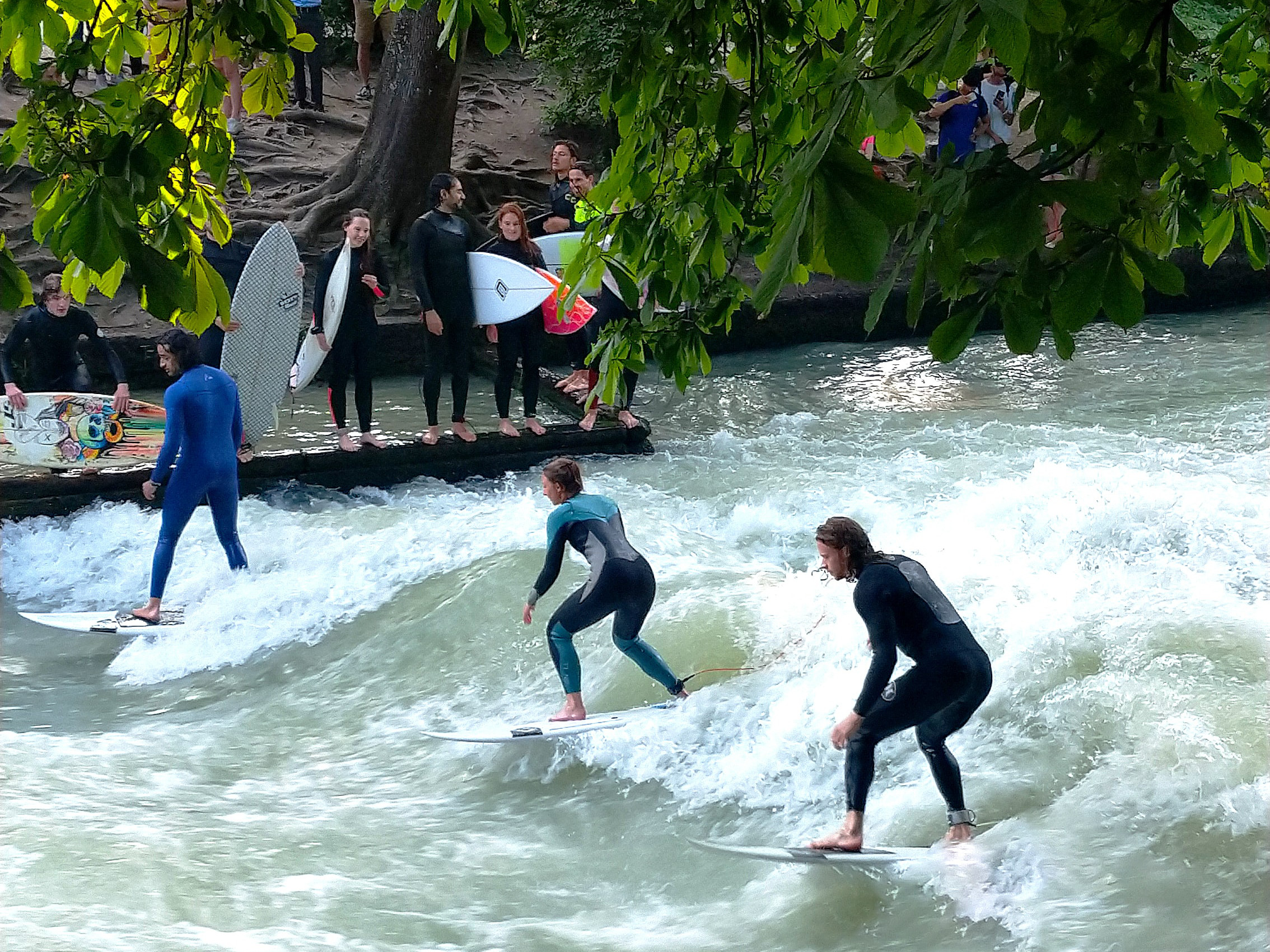 Did you know the English Garden in Munich is larger than Central Park in New York? This stunning park with its vast greenery is waiting to be explored during your weekend strolls! If you enjoy outdoor exercise, picnics or even some surfing on one of the many small rivers and streams, the English Garden is just the spot for you. Or just choose one of the many Bavarian beer gardens, enjoy an authentic Munich snack and do some people watching!
Leopold Street is Schwabing's busy center where it never gets boring – be it the many bars and pubs (perfect for your after work cocktail!), street festivals or open air screenings during major sports events – most often soccer. If you stray a little from the main street, you can find small side streets with charming restaurants, historical buildings and beautiful, calm residential areas as well as a huge selection of fancy shops and stores.
Are you looking for a temporary apartment in Schwabing? Find our currently available Munich listings here or send us an inquiry for individual offers, according to your search criteria. Our local agents will help you find your furnished dream home in Munich!
Photo by Luis Fernando Felipe Alves on Unsplash