Furnished Rentals in Berlin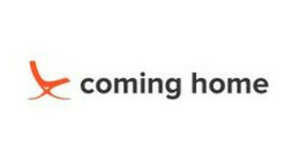 … It feels like coming home!
Welcome to our world – welcome to Berlin! We are your professional agency for furnished rentals in Berlin and Potsdam since 1999.
Over the years, we have completed over 55,000 successful rental deals. Amongst our listings, you will find penthouse apartments, flats, furnished houses or even house boats! All rentals are individually furnished with an urban flair and a that instant feel-good factor of "coming home"
Coming home is more than just a letting agency. We offer creative, smart solutions and personal support and we are happily at your side during your apartment search. Send us an individual request form now or check our currently available Berlin rentals – we will help you find your new apartment safely, easily & swiftly. Become a true Berliner!
How We Do It
We combine a vast selection of rentals online with personal client consultation. No tedious house-hunting or group flat viewings – we are different than your average flathunting agency!
Spoilt for Choice
We offer the largest choice of furnished apartments in Berlin and Potsdam. From affordable studio rentals to luxury penthouses: You will find your dream apartment here!
Become a Happy Local
We love Berlin, and we know the city inside-out. Our agency is located in the heart of Berlin-Schöneberg and our team has lots of personal and professional experience in finding apartments.
Our 10 Success Factors for Finding Your New Berlin Apartment
1. maximum choice
2. friendly service
3. best chance of success
4. secure contracts
5. hand-picked properties
6. personal support
7. 20+ years of experience
8. great flexibility
9. no fees
10. simple booking