Westend is one of Frankfurt's most beloved districts among young professionals and business people: it is central, elegant, full of history and green areas. It is the perfect location for anyone who works in finance, law or for insurance firms and educational institutions.
Westend is a central business district and a quiet residential area at the same time, with romantic narrow streets – and very nice places for a drink as well! It offers excellent public transport connections to the Rhine-Main S-Bahn and a tram network. Enjoy your weekends while visiting amazing green areas, like the famous Palmengarten – one of the three botanical gardens – and the Grüneburgpark. Visit the renowned Senckenberg Museum to learn more about natural history and science. Or check out Maintower to admire the skyline of the city!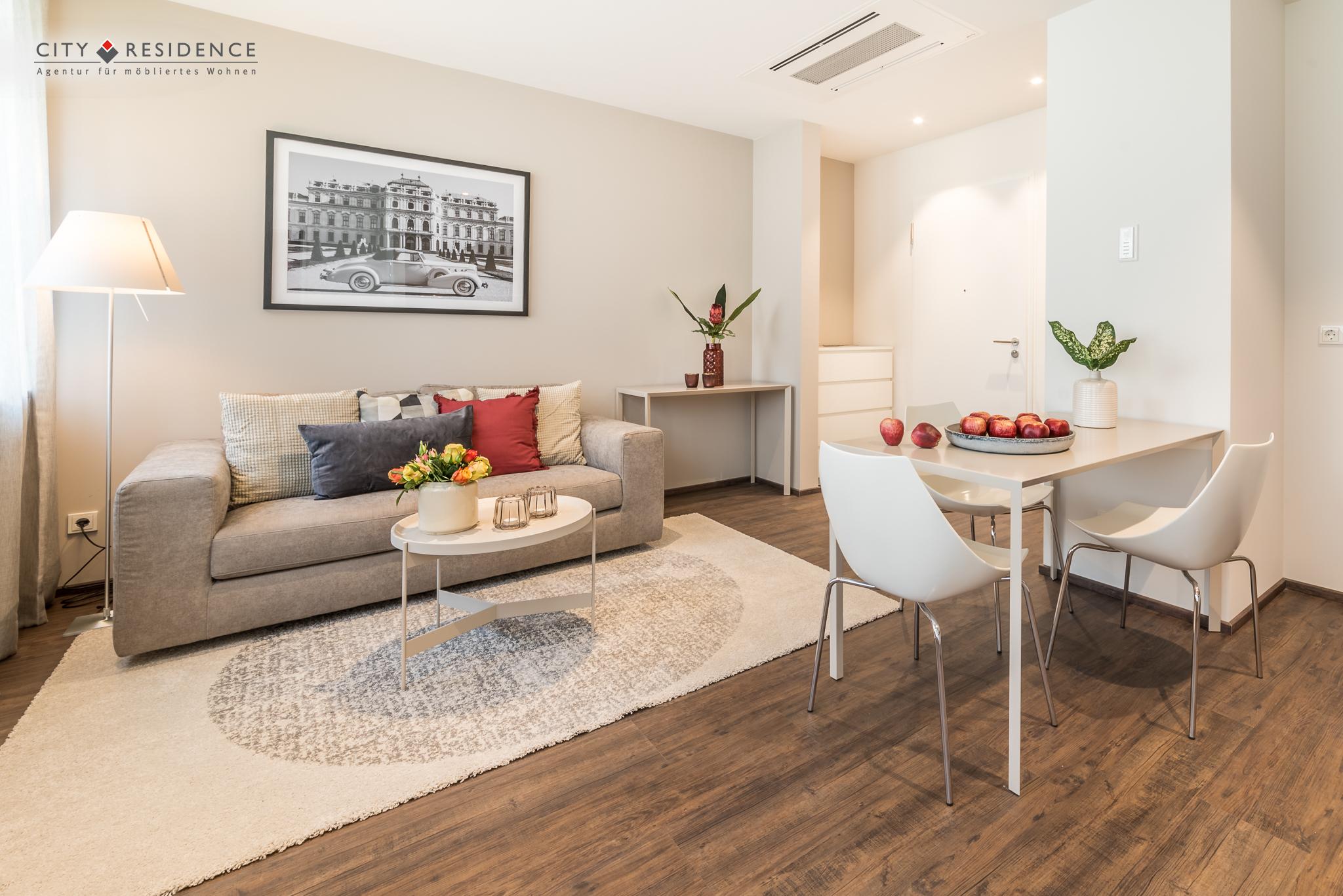 Stunning high-rises and skyscrapers of the finance community can be found in the Bankenviertel, Bankfurt or Mainhatten as it is often called. The headquarters and twin towers of Deutsche Bank, the European Central Bank, Commerzbank and many other offices are beautifully lined up and light up in the night. The Parktower, Opernturm or Messeturm are just a few to mention next. The Johann Wolfgang Goethe University, Amerikahaus and the Suhrkamp Publishing House complement Westend with its literary spirit.
This part of Frankfurt is known for its beautiful contradiction of historical buildings dating back to the Wilhelminian period and elegant modern architecture.
Westend welcomes cultural diversity and attracts trendy people who love urban vibes, inspirational cafés for a good cup of coffee and gourmet restaurants.
In the evening, it is time for an after-work drink in the beer gardens and Apfelwein pubs – but also on the rooftops! Westend is ever-growing in popularity. If you are coming to Frankfurt, don't miss out on discovering this dynamic part of the city!
Are you looking for a temporary apartment in Frankfurt Westend? Our partner agency is happy to help you – just fill out the inquiry form to receive individually selected rentals for you.
Photo by Kai Pilger on Unsplash